This summer we tried to get out on the bikes as much as we could. We spent our days riding back roads around the Valley, treking to the oregon coast,  and even heading over the pass to Bend to celebrate Jeremy's 40th.
It was pretty common for us to take a long Sunday or Saturday and head up Nestucca River Road to the coast. We enjoyed a few nice lunches in Pacific City along the beach, and even stopped by the Tillamook Cheese Factory for some ice cream.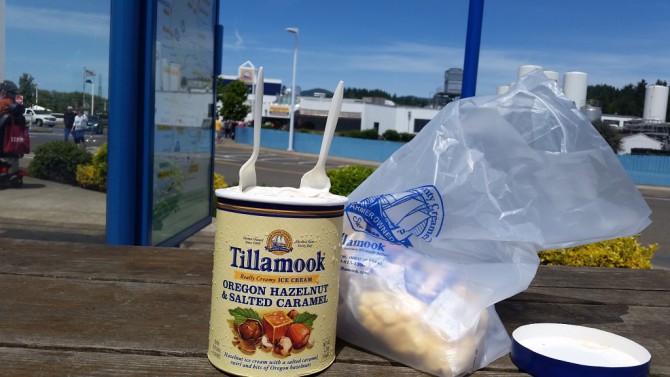 For fourth of July we traveled over the Santiam Pass to spend the weekend with Jeremy and celebrate his 40th birthday. We spent the weekend relaxing, wandering Bend, and enjoying some awesome cousin time.
The number of photos we have taken this year has gone down because we are too busy riding, but the memories are amazing and the views seem to be better from behind the handlebars.