Welcome to Jesi  and Brent Scrivner's webpage, from here we will share our adventures with family and friends.
About Us: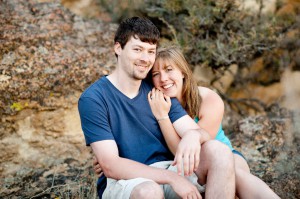 Brent grew up in Salem, OR graduating as a valedictorian from Sprague high school and participating in Orchestra and Racquetball. Jesi grew up in the small community of Perrydale, OR graduating as valedictorian from Perrydale high school and competing in both volleyball and Softball. Both of us were accepted to Oregon State for Electrical Engineering and Civil/Construction Engineering respectively.
At OSU we both developed a love for Scuba and went through training to become PADI Divemasters. We met in 2009, during our junior year,on a scuba trip to the Channel Islands with a group of friends. From the very beginning we have been through many adventures.We both graduated college with degrees in Engineering in 2010, Jesi completed her Masters degree in Geotechnical Engineering in early 2012, and now we are working hard so we can play even harder.
We are looking forward to the future adventures together, hope you enjoy our updates.